Our Philosophy
Our philosophy can be broken down into several components: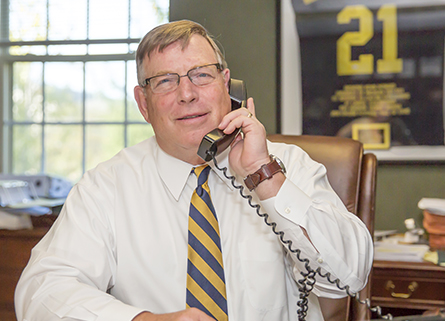 1. We provide comprehensive financial planning services. Because of unique skill set, we make sure the financial plan and the estate plan work together for the individual.  For companies that we represent, we make sure the financial plan or profit sharing plan designed to be consistent with the companies' objectives and the owners' personal objectives.
 
2. We make investment recommendations consistent with the client's true risk tolerance, investment objectives and time line.  We have found on numerous occasions that investments by other planners are not consistent with one or more of these basic criteria, resulting in a "buy high, sell low" approach that is doomed for failure.
 
3. We prepare a financial plan, implement the plan and then monitor the plan and the investment results.  We do not believe in engaging in a series of unrelated transactions or events.  The plan may change as life changes, but there is always a plan.
 
4. We are always available and will meet with the client as often as they desire.  When we meet with clients, we provide a straightforward analysis of the investment results in a complete and comprehensive format.
 
5. We believe in consistency of results over the long term, not the latest hot stock or mutual fund.
 
6. We believe that investment recommendations must consider all aspects of a person's financial and personal life, including assets that may not be under our management.  For example, our plans account for assets that may be held in a company 401(k) plan, real estate holdings and/or other business interests.
 
7. With respect to 401(k) and profit sharing plans, we take into the owner's desire to maximize the amount that is put away for their retirement as well as any other company objectives of the owner.  In addition, in this area, we typically put together plans that are more cost effective than that of other financial planners or plan providers.